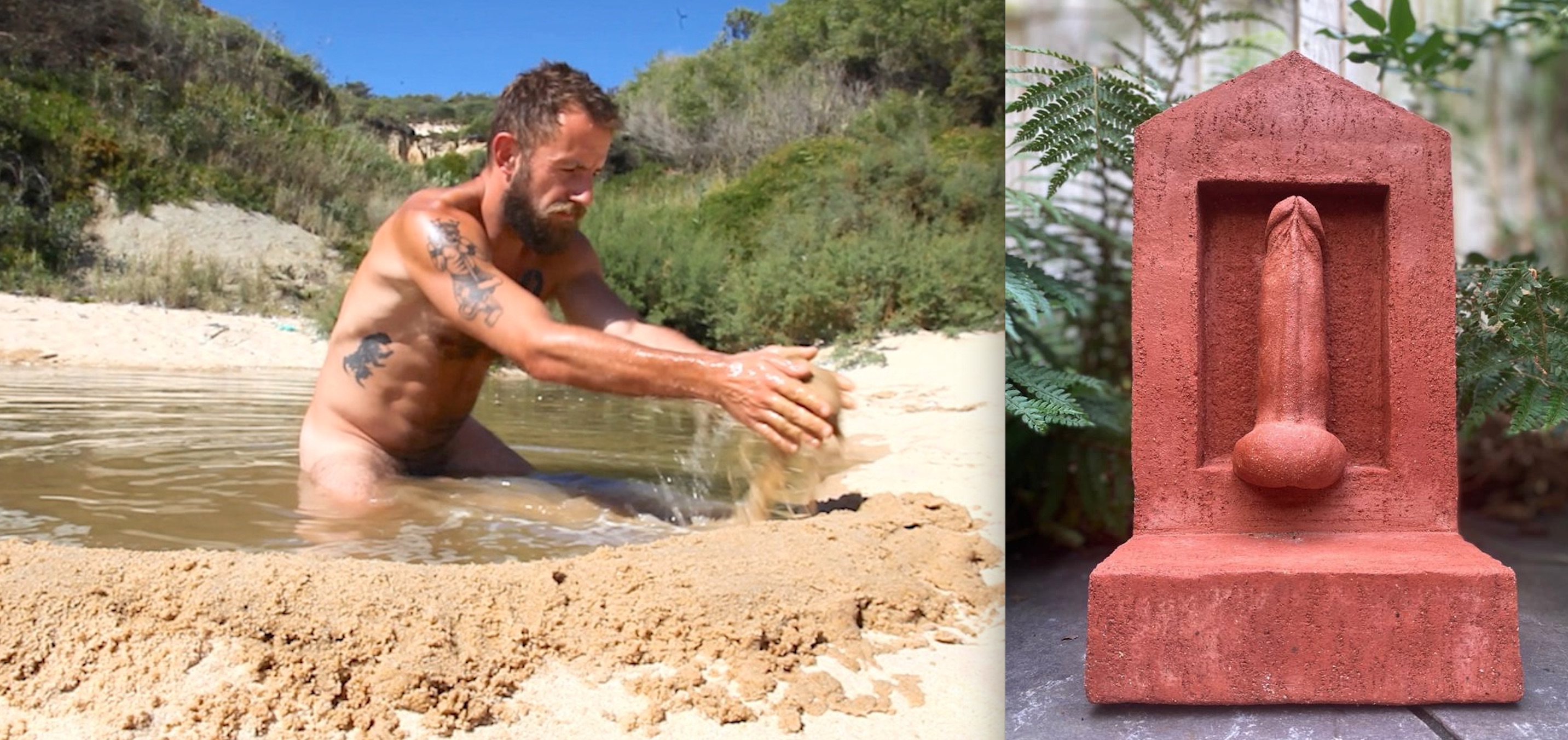 If you have already bought the ALL FILMS package you can watch the film here with your existing credentials 
Login issues? Click here for help 
WATER MIRROR by Antonio Da Silva
This is not a porn film. This is not LA.
In this film the protagonist ( Rowland ) emerges from the sea almost as primal man. He is Ecosexual, he transforms himself into a clay living sculpture, he becomes a 70's movie character and at the end he returns to the sea. It presents the male body as erotic object and as thinking, feeling subject.
This is a poetic film about water.
Water is represented as a cleansing element; as a substance that restores man to his original form. Water as a nurturing element; as a substance that can hold the entirety of a man's weight.
In this film water is an element that is distinct from man: feminine, fluid, translucent. The hardness of a man's cock, the strength of a man's body, the power of a man's ejaculation are made even more masculine in the presence of water.
Watch Rowland performing in previous films: SOLOS, SPUNK, ECOSEXUAL and PLANT MAGIC 
A film by Antonio Da Silva
With: Rowland (Follow Rowland on Instagram)
Guest appearance: Joc Daddy and Quinn
Camera and Editing: Antonio Da Silva
Music: Marçal dos Campos
Sound Design: Antonio Da Silva and Rui Miguel
Sound effects: Rui Miguel
Light assistant: Michal Dobrucki
Thanks to: Brendan Healy, Lua Nua and Terrakota
Year: 2022
Length: 11:50
The film will have the world premier at CAMINHOS DO CINEMA PORTUGUES FESTIVAL 2022
COIMBRA / PORTUGAL